Denver Bath and Kitchen Showroom
Style and Function for Your Denver Home
Are you looking for that one-of-a-kind item to complete your kitchen or bath? Tony Capra's Bath Houseis Denver's largest kitchen and bath showroom. You can avoid the hassle and stress of those cavernous home improvement stores because we carry all major brands, as well as a wide selection of sophisticated and unique designs. We maintain a standard of high quality in conjunction with quick turnaround time for your custom orders. You don't have to settle for what you see on the shelves at the well-known home improvement stores. We have those finishing touches that will make your home feel special. Our company also provides Denver plumbing and heating services for those who require plumbing, heating, and/or air conditioner assistance. Tony Capra's Bath House carries the following items:
Bath Fixtures– Want state-of-the-art lighting for your bathroom? What about a custom sink? No matter what type of fixtures you need for your bathroom, we can help!
Bathtubs– Have you dreamed of having a cast-iron bathtub? Now is your chance! Stop by our showroom to see our huge selection of high-quality bathtubs!
Kitchen Fixtures– No matter what fixtures you envisioned for your new kitchen, Tony Capra has them! We strictly carry the highest-quality brands and products so your products will last for years.
Competitive Pricing and Selection
No matter how big or small your budget may be, we can assist you in finding the best product that fits your needs. We are not commission-based, so you can rest assured knowing we're on your side! Tony Capra's Bath House has many types of bath faucets and fixtures, showers and tubs, as well as kitchen faucets. We have everything includingthe kitchen sink! Our company provides both residential and commercial services. Whether it's new construction, tenant finish or just replacing a water heater, Tony Capra's Bath Househas everything you'll need to complete your project on time and on budget!
Personalized Service
You won't get lost in the crowd at Tony Capra's Bath House. Even though we are the largest kitchen and bath showroom in the Denver area, we are first and foremost a family owned and operated company. We treat our customers like family, giving you the personal attention you deserve and the information you need to make informed purchasing decisions. We want you to become a lifelong customer and feel confident referring us to your family and friends. Give us the opportunity to provide you with excellent customer service and outstanding products. If you have any questions, please feel free to call us at (303) 799-0544!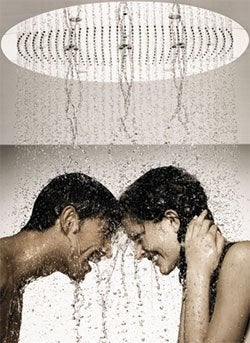 Hours
Monday – Friday: 8am to 5pm
Saturday: By Appointment Only
Closed Sunday